COVID-19
RaiDrive offers
free session(s)
to support people/organization suffering from
COVID-19
.
This session(s) will be maintained until
Thursday, December 31, 2020
.
The end of session date will be extended if necessary.
We intend to support more to school, hospital, NGO.
If you have any idea, please let us know. (
together@raidrive.com
)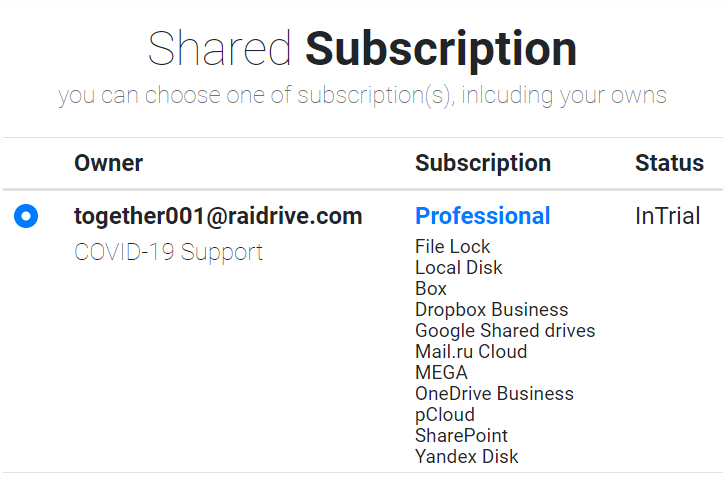 and then just
sign in
RaiDrive
with your account.